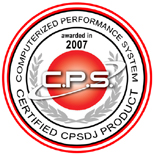 Certified CPSDJ Product Seal© Awarded To
Denon's DN-HD2500 Controller

ITASCA, Illinois -- January 01, 2007:
After an extensive review the CPS Product Certification team has awarded the Denon DN-HD2500 the prestiougious seal of approval. Denon submitted, on a voluntary basis, the DN-HD2500 for the CPSPR team to certify the units performance characteristics and verify the advertised attributes through testing at our third party independent bench test and live application facility. The DN-HD2500 passed all aspects of the examination.
D&M Professional is authorized to display the "Certified CPSPR Product Seal© " when marketing for the Denon DN-HD2500. -->Click Here To View<--

A CPSPR Certified Product Seal© is an assurance to the CPS community, product customers – industry providers – and to others in the Music and DJ industry– that your products meet all basic advertised criteria for functionality.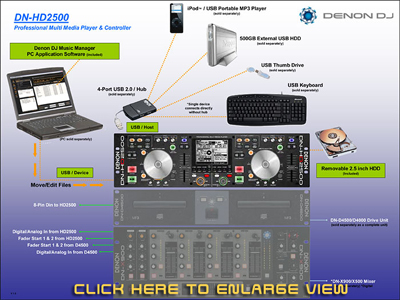 CPSPR Certified Program© works with the music and DJ industry to gain consensus on certification criteria and testing processes related to the industry standards. Certification is a mechanism for enhancing the confidence and orderliness of the CPS marketplace. The inspection and testing process performed when certifying CPS products is based on agreed-upon standards, as well as unbiased inspection and testing.
Regardless of whether the vendor is large or small, new, old, sponsoring advertiser or not, we use the same standard to measure the value of a product to our CPS community.
Outside Our Industry.
Wikipedia reference to CPS
Wikipedia reference to Disc Jockey
Wikipedia reference to Mobile Disc Jockeys
The Official CPS Industry Survey
Computer DJing Industry Survey
The purpose of the survey is to collect product-anonymous information about computer DJs, which we will aggregate and publicly share with the hardware manufacturing and software development community community. The survey features multi questions, and upon completion you will be entered in a drawing to win some great prizes and software. All responses will remain completely anonymous and no personal information will be shared, harvested or sold. The more completed surveys we get, the better our data will be, meaning our findings will be of greater interest to the hardware manufacturing and software development community. Be sure to take the survey! All of your information will remain anonymous, and once we receive enough responses, we'll announce when we'll publish the data. Click here to take survey.
Educational Review Material
DJ Summit Review DVDs
Did you miss last years Computer DJ Summit? After two years of coveing many 101 topics, future Summits will now focus on advanced learning. If you missed the wealth of information shared during the Summit you will find several review DVDs now available in the official CPS Store. These DVDs will catch you up for future events. DVDs ar available in two disc sets and mega sets. Click here for details.

CPS Certification Gives an Edge
In a white paper titled Certification: Networking With the Best, George R. Conrade, wrote, "Certification is an excellent way to gain a competitive edge and give proof of your abilities, knowledge, and level of skill. To be certified in any profession, whether it's as a Certified Public Accountant (CPA) or as a CPS Certified Disc Jockey (CPSDJ), means you have joined a network of individuals who meet consistent, knowledge-based standards of ability, position, experience-even ethics. When you pursue certification, you're testing yourself against these standards of proficiency." Click here for details.

Computer DJ/VJ/KJ Summit/Cruise
Special announcement... The Digital DJ Summit/Cruise will began in Tampa, Florida. This years event will be groundbreaking for the novice and experienced Disc Jockey. Anyone "already" or "planning" to mix mp3s or other music file format with hardware, software or combination of both. Block your schedule and don't forget to attend the Monday evening " Weddings Ground-0" seminar to discover the plans for the 2019 Summit.
NOTICE: The 2019 Summit is a B.Y.O.L where you can plug-into the live experience.